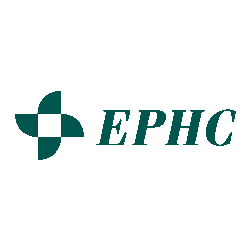 Radiology Technician III- per diem
Sorry, this job has expired.
Portola, CA
Description
Eastern Plumas Health Care is a small, non-profit, critical access hospital district, providing comprehensive medical services to Plumas County since 1971. We operate a 9 bed acute care hospital at our main Portola campus, which includes a 24 hour, physician staffed, emergency room and ambulance service. Our Skilled Nursing Facilities, located at the Portola and Loyalton campuses, provide a home to our senior community with long term medical needs and a place for rehabilitation for those who are recovering from physical injury or illness.
Surrounded by the Sierra Nevada Mountains with beautiful lakes and trails for hiking, biking, fishing and skiing, this facility is thriving and wants a highly motivated Radiology Technician to join our team!
Radiologic Technologists are responsible for providing services in x-ray and two additional modalities, (I.E. C.T., Dexa Scan, or Mammography.
We are seeking a motivated, qualified team player with a positive outlook who can work 3 12 hour shifts Friday Saturday and Sunday, and be on call 2 nights (Saturday and Sunday nights).
Skills/ Requirements
Must have received a degree (associates or bachelors) from an accredited school of Radiology and must possess a current California state license to Practice Radiologic Technology.
Must pass a comprehensive modality specific competency exam or posses licensing specific to the modality
Must maintain current CPR/BLS certifications at all times.
Must be competent to operate the equipment properly, instruct and position the patient for all procedures available under the pertaining modality, obtain and evaluate the images produced for acceptable diagnostic value, and forward the images to the designated Radiologists for interpretation.
12919716